As you know there are different ways to grow marijuana.  You can grow it in soil, you can grow it hydroponically or you can grow it using a method known as Aeroponics or you can grow marijuana in something other than soil.
All these ways of growing marijuana work it is just that some of these methods will cost you more money because of the equipment necessary to implement some of these methods.
Of all the methods mentioned, growing marijuana in the dirt is the cheapest and most common of all.  Since most of us are familiar with the soil method let's look at the other methods mentioned.
Growing Marijuana In Something Other Than Soil
Although many growers still use soil to grow their marijuana, more and more growers are trying out different mediums to grow their marijuana in.  Some of those mediums are Coco Coir, Perlite, Vermiculite, Promix etc.  So what are these different mediums?  Let's first take a look at Coco Coir.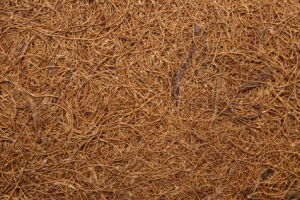 Coco Coir is made from the husks of coconuts.  Although you may think you are unfamiliar with it you have seen it.  Coco Coir is used a lot in hanging baskets.  That material that the basket is lined with is more than likely coco coir.  It is extremely durable and rot resistant.  The fibers in coco coir retain water quite well while still managing to trap air.  It also provides good insulation.  Another thing about Coco coir is that it is 100% environmentally friendly.  Finally Coco coir is biodegradable but it does break down very slowly.  It normally has a life of 3 to 4 years which is plenty of time to grow more than a couple of crops.
Perlite is another medium used instead of soil to grow marijuana.  It is rarely used alone.  It is actually volcanic glass that when mined and heated forms into a round white material that is often used in potting and seed-starting mixtures.  It almost looks like small pieces of styrofoam have been mixed up into the soil.
Perlite is often mixed with Coco Coir.  These little white pieces create space allowing in more air and help prevent overwatering.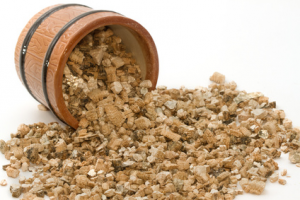 Another medium used is Vermiculite.  It comes from a variety of micaceous minerals. In order to use it for gardening the vermiculite is heated thus expanding its particles. It is a dark to golden brown spongy material that holds water much like a sponge does.
Growing Marijuana Hydroponically
The earliest mention of hydroponics is back in 1627 by Francis Bacon.  After his death his book "A Natural History" was published.  Hydroponics was referred to at that time as water culture.  As more people experimented with this type of growing it became known as solution culture.  The actually term hydroponics was introduced in 1937 by William Frederick Gericke.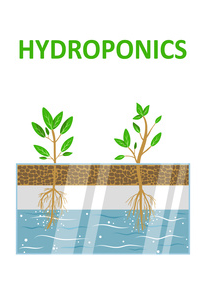 When growing hydroponically the plant's roots are exposed to the water.  The water is actually a mineral solution.  The nutrients in a hydroponic operation can come from a variety of different things.  The important thing to remember is any nutrients used in a hydroponic system must be soluble.  Good nutrients that should be present in a hydroponic grow are Nitrogen, Potassium, Zinc, Molydenum, Phosphorous, Calcium, Magnesium,  Sulphur, Iron, Manganese, Copper  and Boron. Now that your hydroponic mix contains all the proper nutrients make sure you also maintain an even temperature around 68F-72F.  A root temperature that gets to be too hot can result in flowers turning yellow and falling off, new growth can also be stinted.
Growing Marijuana Aeroponically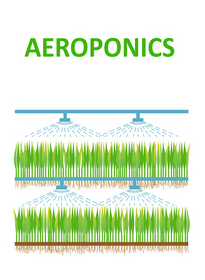 Another method to grow marijuana is referred to as Aeroponics.  With this method instead of growing the roots in soil or water you are growing the roots in the air.  The roots are continuously sprayed with nutrient rich water.  This way of growing marijuana uses less nutrients and water than the other systems.   This system also boasts of big yields and growing fast.
The downside is it is more expensive and it is labor intensive.  The nutrients and Ph must be kept in a very specific range, if not things can go bad really fast.
Advantages Of Growing Marijuana Without Soil
Growing your marijuana hydroponically, Aeroponically or in something other than soil does have its advantages.
Lot less bugs and pests.

Generate bigger yields

Inert methods seem to produce more potent marijuana
Disadvantages Of Growing Marijuana Without Soil
Cost – The cost is the biggest disadvantage if you choose a soil-less method.  These other methods require equipment not needed when growing in soil.

Time – Your soil-less plants will need daily care

Space – These methods, because of the equipment needed, will take up more space, so make sure you have the room to set it up.

Materials – Some of the materials that you need may be difficult to find so make sure you know where you can purchase everything that you need to have a successful outcome.
Growing marijuana is not legal right now in Canada if you are growing for recreational purposes.  According to the Canadian Government marijuana will be legalized some time this year.(2018).
If you have a medical licence for marijuana make sure your licence allows you to grow your own.  Some licenses allow you to buy and grow, others just allow you to buy.
Share This: