Tips On Growing Marijuana
The marijuana industry has been starting to take off over the last few years with some states in the United States making it legal and Canada is set to legalize marijuana July 1st 2018.  Since I am Canadian I am more interested in Canada legalizing marijuana than the United States.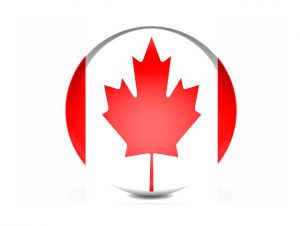 Having said that, in Canada medical marijuana became legal in early 2001.  However you can only  legally obtain marijuana for medicinal purposes.  You need to be approved by a medical doctor, which is chosen by the government and then you must see this doctor on a regular basis.
I live in the province of Ontario so other provinces might be different.  If so I would love to hear from you.
You also need a licence to grow medical marijuana for yourself.  You can choose between ordering it from the government or growing a certain amount of plants.  The amount of plants is dependant on your prescription from the doctor.  How much marijuana you order and the percentage of THC in the marijuana is also dependant on the doctor's prescription.
As with any new business trying to attract new customers, certain deals are offered in the beginning.  Prices were low, there were no taxes and special discounts were offered to low income customers.
Today prices are higher, customers are now paying tax and the discounts for low income customers has been altered.  Before you got a discount based on your income, now some of the suppliers are basing it on family income.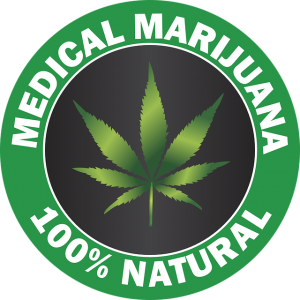 I think because of the rising cost of buying medical marijuana more people are trying to learn how to grow marijuana.  They  are looking for tips on growing marijuana.  
There are various ways of growing marijuana.  How you grow marijuana may depend on where you live.  If you live in an area with a long growing season you may choose to grow your marijuana outside and if you live in a cooler environment where the growing season is short you may have no choice but to grow inside.
Growing Marijuana Outside
Before you plant that tiny marijuana seed in the ground you need to do a bit of research.  Things you need to be aware of are as follows:
Do I just put the seed in the ground?

How long does it take to grow a marijuana plant?

Should I grow it in a pot?

How big should the pot be?

What type of fertilizer if any should I use?

How much sun or shade does it need?

Does a marijuana plant attract certain harmful bugs?
Do I Just Put The Seed In The Ground?
To answer the first question whether or not you just put the seed in the ground the answer is No.  Before you plant your seed you need to germinate it which means you need to make your dormant seed sprout.  In order to do this you need three things and they are warmth, moisture and darkness.
One popular method of bringing your seed to life is by using a damp paper towel.  Cut your paper towel in half and then fold each half in half.  Place one moisten half on a dish.  Place seed on towel and cover with other half of damp towel.  If trying to open up more than one seed make sure they are spaced about ½ inch away from each other.  Place a similar dish on top.  This will keep the seed in the dark and it will help keep the humidity high.
Check every 24 hours.
Once the seed case has opened and the root is visible you can plant your seed in the ground or a pot.  At this stage they are very fragile so do not force them into the dirt.  Make a hole and drop the root in and lightly cover it up.  They should be planted about ½ inch deep.  
There are other methods that can be used also to germinate your seed but the above seems to be the most common.
How Long Does It Take To Grow A Marijuana Plant?
There are many factors that will affect your plant's growth but the average grow time is around 3 to 4 months.  
Should I Grow My Outdoor Marijuana Plant In a Pot Or Directly In The Soil?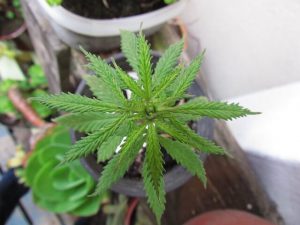 There are pros and cons to both of these methods. Lets first take a look at growing outdoors in a pot.  The first obvious advantage of growing your marijuana plant in a pot outdoors is that you can move your plant to different locations.  Sometimes if you are having bad weather such as high winds or hail you can move your plants to a more protected spot out of harm's way.  Not so with a plant planted directly in the soil.
You can control the size of your plants if they are in pots.  When the roots run out of room they will cease to grow whereas plants planted in the ground can grow to their full potential which can sometimes exceed six feet in height.  Hope you have a high fence!
Another advantage of growing in pots is you control what is in the soil.  Also if you are having what you think is a soil problem you can just transplant your plant to a new pot with new soil.
Although there are advantages to having your plant movable there is also a disadvantage.  If your plants are visible you may have them stolen.  I have seen a couple of episodes on cops where people growing legally in pots outside had their plants stolen.
A disadvantage of an outdoor plant in a pot is it will require more care.  The one task that will need to be done on a daily basis is checking the moisture in the soil.  A potted plant will dry out much more quickly than a plant that is directly planted in the soil.
Also when your plants get to a certain stage they need so much light and so much dark.  Having a plant in a pot allows you to move your plant to artificial light if necessary.
So as you can see there are pros and cons to both of these scenarios.
How Big Should The Pot Be?
As with any plant it needs a pot big enough so the roots will have room to fully develop.  The roots of the marijuana plant are long and winding so most growers try and use a 3 gallon pot.  If you have the room to use a larger pot then by all means use a larger pot.  Your pots should also have holes in the bottom of them.  I mentioned earlier about checking the soil's moisture on a daily basis as the soil can dry out quickly.  On the other end of the spectrum, you do not want to drown your plant.  By placing a plate under the pot you are allowing the excess moisture to drain away from the plants roots.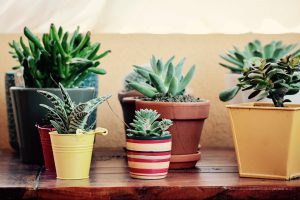 What Type Of Fertilizer Should Be Used?
More experienced growers prefer to make their own fertilizer.  This way they know exactly what their plant is getting.  First time growers or newbies will often purchase a suitable fertilizer.  You need to be aware of a couple of things when purchasing.  Do not buy anything that is labelled slow release or extended.  Know what your plant needs in terms of fertilizer.  If planting in soil your cannabis plant will need soil that has the proper amount of nitrogen, phosphorus and potassium.  We will get into this topic in much more detail later on.
How Much Sun Or Shade Does A Cannabis Plant Need?
This is a good question and we have to look at it in two different ways.  First we need to look at the plant being grown outdoors.  If you are growing your plant outdoors and you live in a place that has 4 seasons then you need to plant in early spring so you can get as much sunshine as possible.  Try and plant your marijuana where it is going to receive at least 5 hours of direct sunlight a day.
As important as light is, darkness is just as important.  Darkness signals to the plant that it is time to start growing buds.  It is important not to have the dark stage interrupted by light.  It could actually cause the buds to stop growing.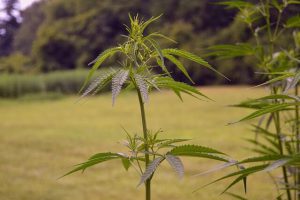 Controlling how much light or darkness the plant gets is much easier to control if you are growing your plant indoors.
In short the light and the dark control each growing phase of your marijuana plant and again we will be getting into it in much more detail.
Does A Marijuana Plant Attract Certain Harmful Bugs?
Like any plant cannabis has bug enemies.  I would say the biggest enemy the cannabis plant has is the spider mite.  The best way to get rid of spider mites is to put in play safe practices not to get them in the first place.  One way to prevent spider mites is to use organic compost mulch.   Another way is to not bring outdoor plants into your grow room inside.  Also keep pets away from your plants.  Also before going into your grow room make sure you wash your hands.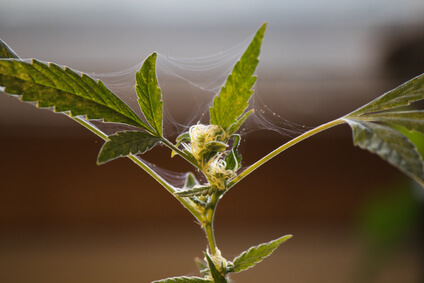 If you decide to use a pesticide to rid your plant of any unwanted bugs make sure it is organic.  A good rule to follow is if it is safe for humans it should be safe for your plant but always double check.
As you can see there is a lot to growing marijuana.  It is more than just sticking a seed in the ground and waiting for it to grow.  This article was just a quick look at some of the things necessary to grow marijuana.   For more information download the following free book.
Share This: